Charity Mukwevho: 'added responsibility is empowerment in action'
August marks Women's Month in South Africa, a month during which we reflect on the amazing and incredible women who contribute to the stability and success of our country. Whether it's heading a company in the corporate workplace, starting a career, child-minding in a village or feeding and raising children, Elegant Fuel salutes each and every one of you. This month we share the stories of just five of the women who have been empowered by Elegant and who, in turn, help to make our business a successful one.
Charity Mukwevho began working for Elegant Fuel with the opening of the Vuwani station in Limpopo in March 2018. As soon as she heard that the Vuwani outlet was on the cards, Mukwevho applied for a job.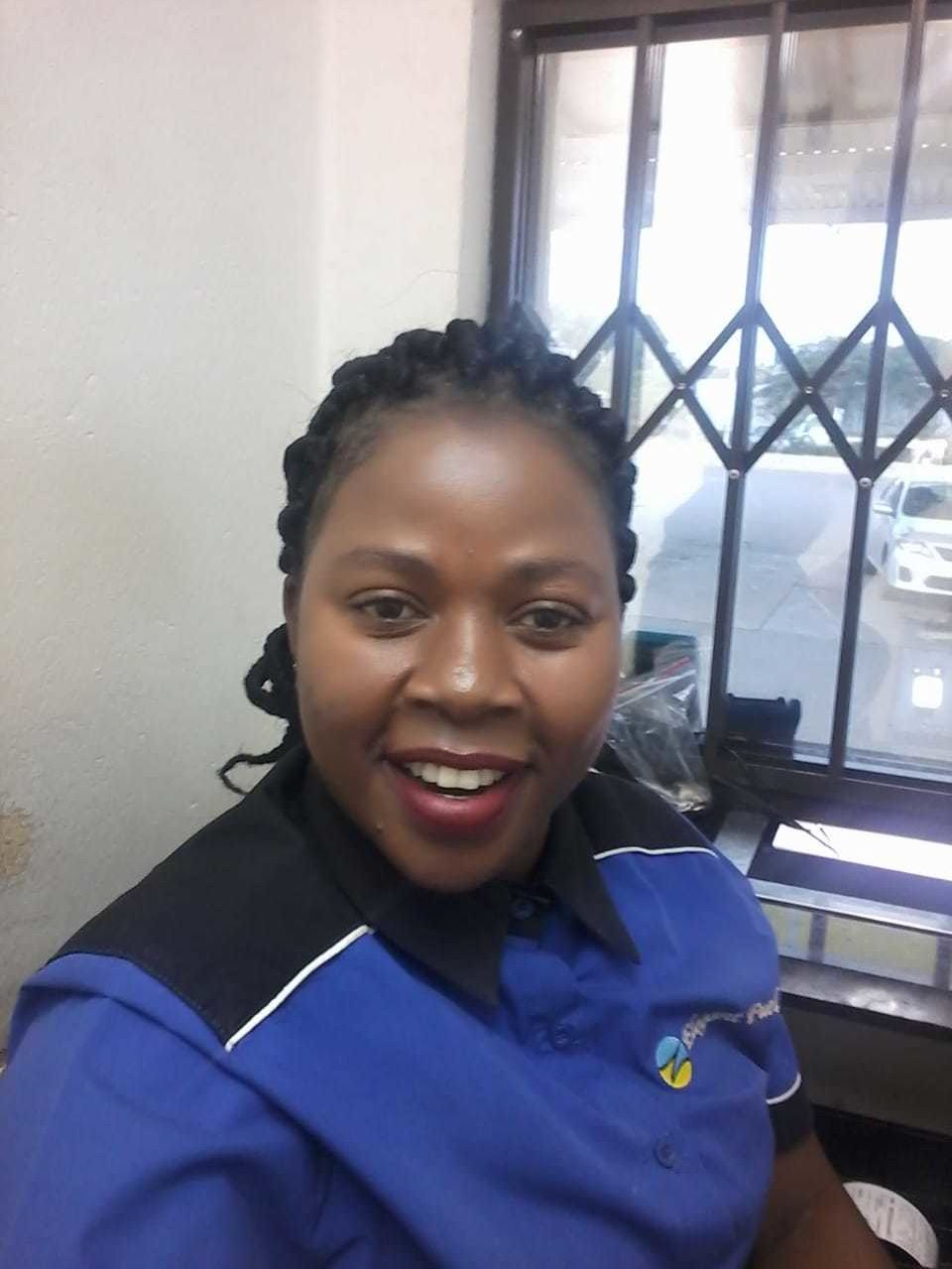 (Image: Charity Mukwevo)
A year-and-a-half down the line, she is firmly entrenched at Elegant in the role of cashier and supervisor. This means she not only keeps track of monies coming in and fuel going out, but she also manages the other staff who share her shift.
"I provide assistance to the petrol attendants in performing their duties and make sure they have their cash. I also ensure that every shift runs smoothly when I'm on duty," says Mukwevho.
Working as a woman in a traditionally male-dominated industry has presented some challenges, but has also given Mukwevho space to grow her knowledge about cars.
"I actually enjoy working with the men at Elegant, because they're constantly teaching me new things and they don't just see me as a woman at work. They take the time to teach me things I don't know about cars and even make me go through the process of changing oil when customers' vehicles need it.
"The men I work with are very friendly and treat me as an equal," says Mukwevho.
When faced with the challenge of "difficult" customers, Mukwevho is always ready to apologise for any problems encountered.
"I do it because of that saying that we use in the service industry: 'The customer is always right!'" she says.
What Mukwevho enjoys most about her job at Elegant is the many new people she encounters every day. She enjoys interacting with them and learning new things.
"When I'm at work, everything is good and it reminds me that I'm doing something important for my family. We live in Tshino, Vuwani, where I'm the sole provider for myself, my brother and my child. Every morning I wake up knowing that this job is what puts food on the table, so I always ensure that I do my best when I'm here," says Mukwevho.
Asked how she sees Elegant empowerment in action, Mukwevho says it is evident in the new challenges that are regularly presented to workers.
"By constantly challenging us, Elegant shows that it trusts us and believes in our capabilities. I'm not just a cashier during my shifts. I'm also a supervisor with several other responsibilities. This is because my employers have recognised that I'm a hard worker and rewarded me with extra duties. For me, that's empowerment in action," she adds.