Dimakatso Motsomi: 'I am who I am because of Elegant Fuel'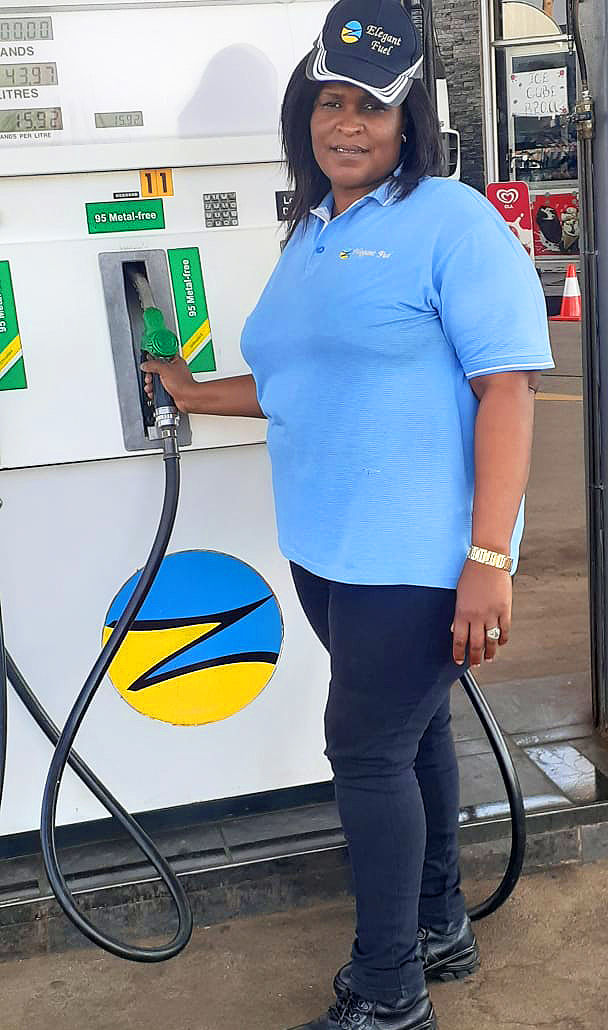 Twelve years after starting work at Elegant Fuel, Dimakatso Motsomi still wakes up with the desire to put a smile on people's faces. Motsomi is a cashier and petrol attendant at the Saulspoort Elegant Fuel station, about 60km north of Rustenburg.
The proud mother of two, who lives in Lerome, is inspired to go to work every day to provide for her family – she strongly believes that a mother's role is to take care of her family and ensure that there's food on the table every night.
Motsomi, who works in a male-dominated industry, says that some male customers can be harsh towards her as a female petrol attendant. But she feels the best way to deal with this is to not only acknowledge that "the customer is always right", but to remember that everyone has their own life experiences and even though it's not right to take out your frustrations on others, we are all human and fighting our own demons.
"When I first encountered a problem with a customer, I humbled myself and took the time to try to understand what the problem is without being rude," she says.
Motsomi's daily activities at the station include cashier duties, checking the books, and ensuring that her fellow employees are at work and aren't encountering any problems.
"The one thing that I've noticed about the station I work at is that our bosses are constantly empowering us and have a large amount of trust in us – they acknowledge that we contribute to the growth of the business," she says.
She adds that she loves what she does and the men she works with don't discriminate against women, and are always open to teaching her new things. "I love my colleagues, and I love my job – we are a family. I honestly am who I am today because of Elegant!"
Motsomi prides herself on being a part of the Elegant family and hopes to continue growing within the business as she gets older. "The only thing that will separate me from Elegant will be my death," she says.