R600 000 in fuel vouchers to be won in our #ElegantRewards competition
There was huge buzz and excitement at Elegant Fuel headquarters today as word spread about the launch of our #ElegantRewards competition on 1 August 2019.
With R600 000 in Elegant Fuel vouchers up for grabs, we know our customers are going to be as excited as we are when they top up at their favourite blue-and-yellow fuel station.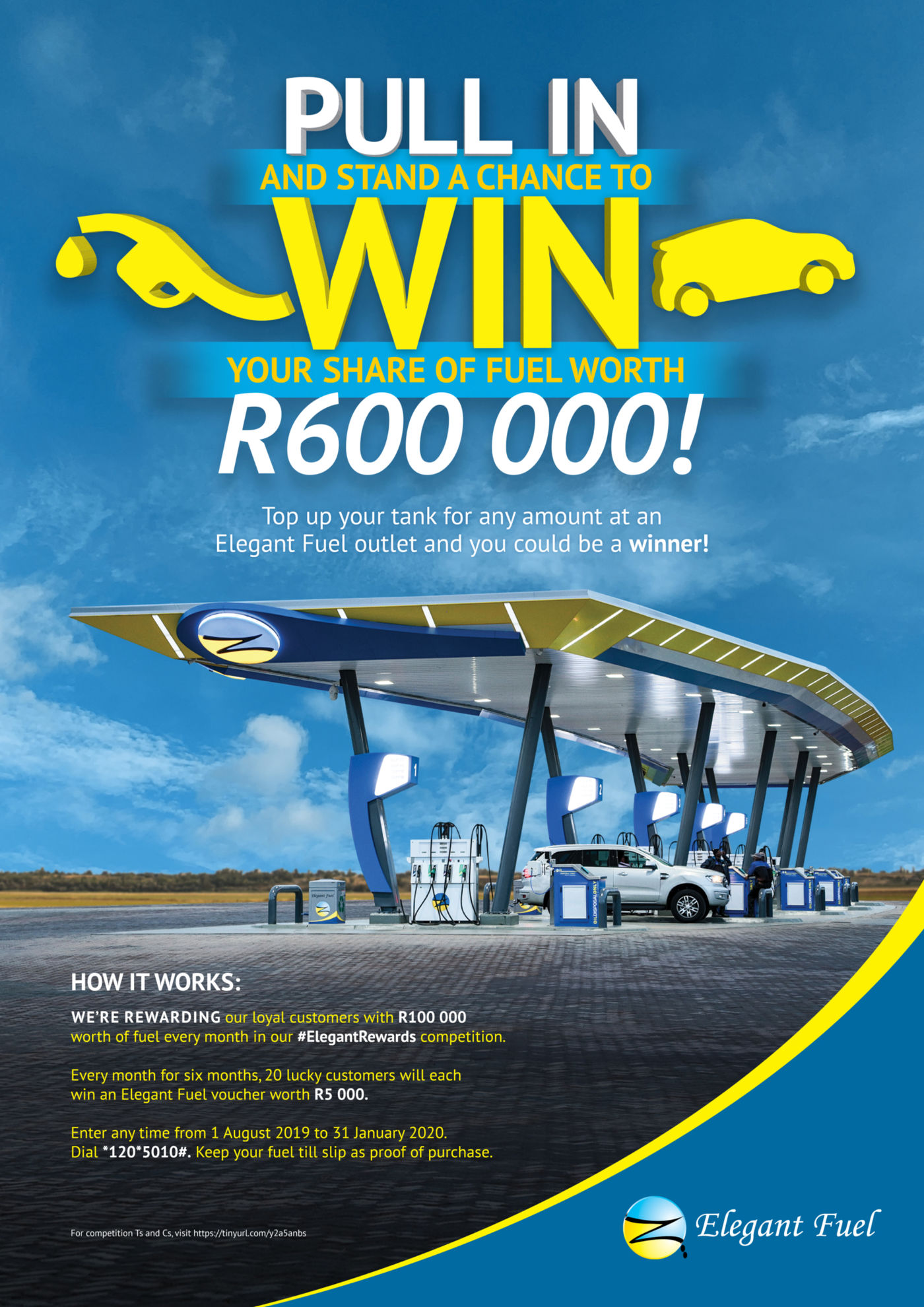 The fun began from one second after midnight on 31 July 2019, when anyone who buys fuel at an Elegant-branded outlet is eligible to enter and win a share of the #ElegantRewards.
Every month, from 1 August 2019 to 31 January 2020, we will be giving away fuel vouchers worth R5 000 each to 20 lucky winners.
To enter our competition all you have to do is drive in to your nearest Elegant Fuel station, purchase fuel for any amount, dial *120*5010# (cost: 25 cents for 20 seconds; free SMSs and SMS bundles do not apply) and respond to a request to enter your name and ID number. Make sure you keep your till slip from your fuel purchase as proof should you be selected as a winner.
Keep up with winner announcements by following us on Facebook and Twitter. Tune in to Phalaphala FM, and Elana Afrika's The Workzone between 9am and 12pm daily and Rian van Heerden's The Scenic Drive from 4pm to 7pm, both on Jacarandafm.
#ElegantRewards is one of the ways in which Elegant Fuel rewards loyal customers who support the brand and our station owners who supply our fuel.
For more information about the competition and to read the terms and conditions, click here.